A clutch plays a very important role in every vehicle, as all vehicle owners know. Whether you are using one with manual or automatic transmission, a clutch is something everyone who drives should be familiar with.
Why are clutches important?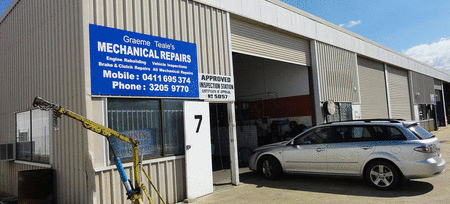 A clutch basically controls a vehicle's speed. It will determine which gear you are in while driving, or whether you are going fast or slow. These are undeniably major factors to consider if you are keen with car specifics.
This being mentioned, it is of utmost importance that the moment we first see signs of malfunctioning, we should have it checked and get repair services immediately. Conveniently located in Brendale, Graeme Teale Mechanical Repairs are experts when it comes to your automotive concerns. We have been in the industry for almost 40 years combined, and we are committed to using our expertise, high class facilities and state of the art tools to provide you the service you deserve. 
At
Graeme Teale Mechanical Repairs
, we take your safety very seriously, and we would never compromise that for anything else. We will efficiently check on your
clutch
and let you know if it's faulty. In case that it is, we will let you know right away and inform you of what needs to be done. We offer
clutch repair
for a reasonable price, always right within your schedule and expectations. Get in touch with Graeme's team today!